Value
In Safety
Invest
In Quality
Value
In Safety
Invest
In Quality
MOBIAK
S.A.
MOBIAK SA is one of the leading companies in the industry of firefighting equipment and the trading of medical equipment.
About Mobiak
MOBIAK S.A is one of the leading companies in the industry of firefighting equipment and the trading of medical equipment.
For more than 46 years, MOBIAK's activities have focused on developing five key areas at its headquarters in Chania-Crete: Gases, Firefighting Equipment, Medical Equipment – Home Care, Trainers and Recycle . More specifically, the areas in which MOBIAK operates are the following:
a) MOBIAKGAS: Production and Bottling of Medical and Industrial Gases & Liquids
b) MOBIAKFIRE: Research, Design, Assembly and Distribution of Firefighting Equipment
c) MOBIAKCARE Importing and Trading Medical Equipment and Home Care Products
d) MOBIAKTRAINERS Professional Training on Fire Fighting Equipment
e) MOBIAKRECYCLE Waste Handling
Our Story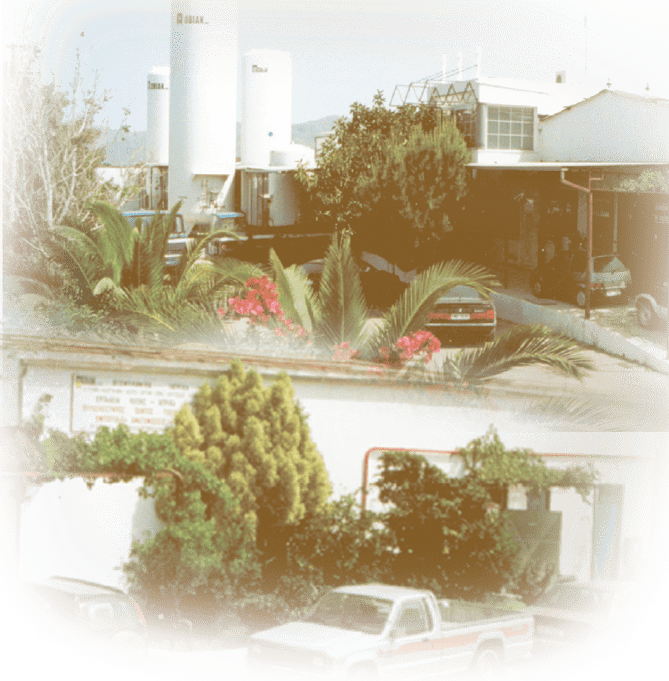 1977
Establishment of a General Partnership. A 4500m² site in Kathiana (Akrotiri) is bought together with mechanical equipment in order to commence producing and bottling of Acetylene on a 800m² premises.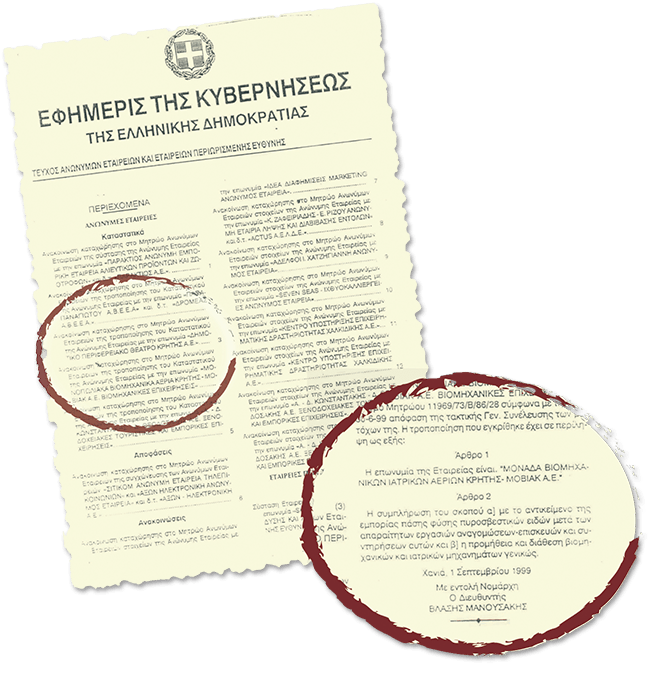 1981
Conversion of the General Partnership into a Limited Company named MOBIAK S.A. (the abbreviation stands for Industrial-Medical Gas Plant of Crete).
In the same year occurs an extension of the premises to an additional 1200m². Mechanical equipment for the production and bottling of oxygen is purchased and installed.
1983
Α retail store on M. Botsari Street opens in a privately owned building (PYROMEDICAL). Its purpose is to promote the local MOBIAK products in Chania. In 2007 the Private business run by Mrs. Irene Svouraki, becomes a Limited Company with the 50% share of her son, Manolis.
Today, PYROMEDICAL applies ISO 9000 management system and is also approved by EKAPTY for the commercialization of Medical & Home-Care Equipment.
International sales network
International Sales Network To More Than 110 Countries
MOBIAK plays an important role in several key sectors of industrial production, having a vast distribution network, with more than 800 wholesaling companies across Greece. Its global distribution network is also powerful, including more than 110 countries.
When it comes to the Fire Protection Equipment sector, MOBIAK is a key brand leader. Its global distribution network is vast and dynamically growing, including more than 110 countries.
The production of Fire Extinguishers reaches above 200 items / hour. Moreover, the technologically advanced, high sensitivity helium sensor, is able to instantly detect any outflow of compressed gas, during the pre-production or post-production phase of the fire extinguishers. MOBIAK's product catalogue includes more than 1000 different products.
MOBIAK is a strong brand in the Medical Technology sector, focusing on the markets of Southeast Europe.
In 1977 the company started producing medical oxygen for patients in hospitals or at home. The production of medical oxygen was the beginning of a new era for MOBIAK in the medical sector. From this point and on, two new departments were established – a sales and a technical department – involving technologically advanced respiratory equipment.
MOBIAK's Medical Equipment product catalogue is constantly growing, including home / health care supplies, orthopedic appliances, equipment for medical centers, diagnostic medical devices, and hospital equipment.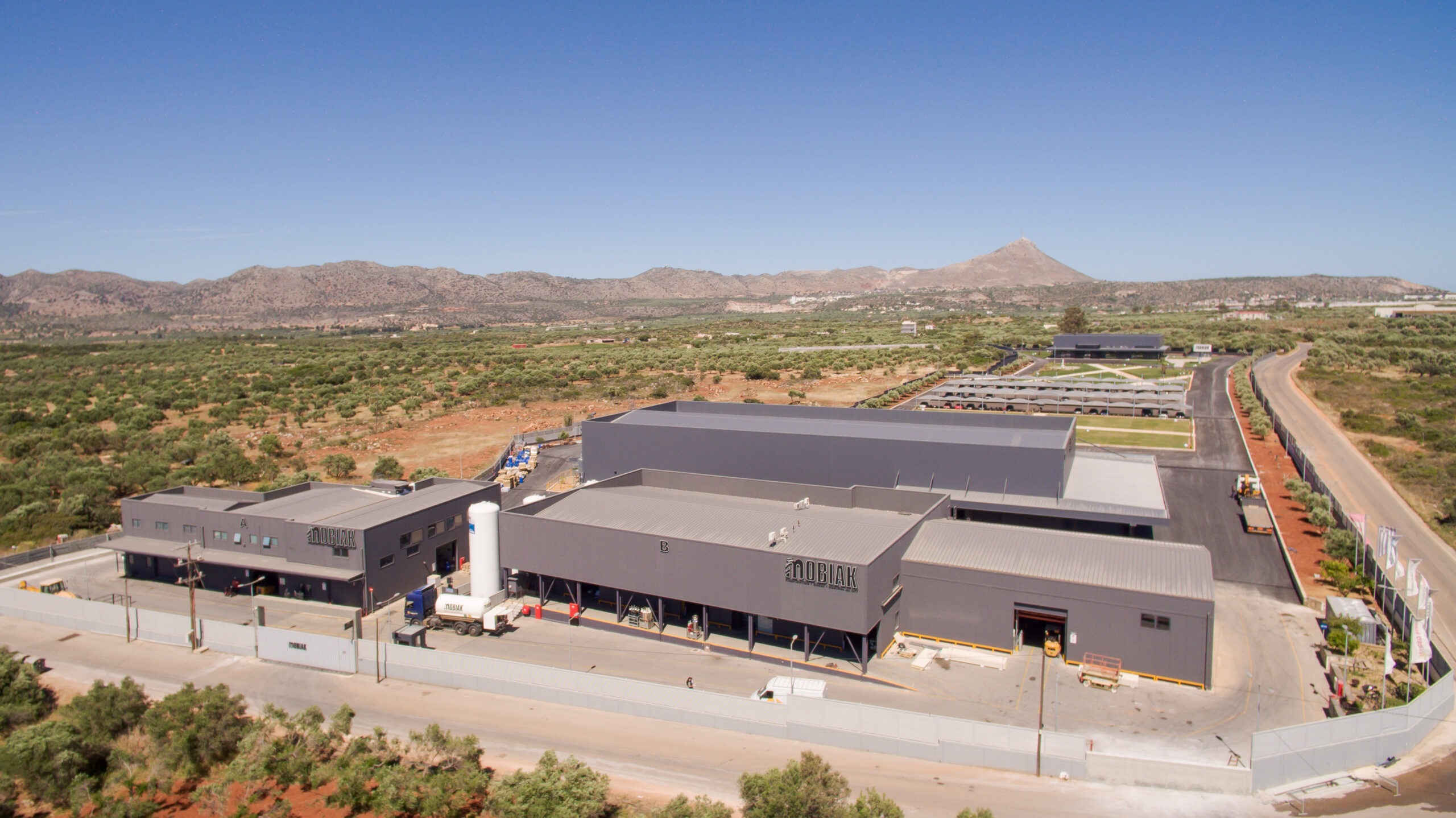 MOBIAK Gas Sector is working with some of the world's largest companies.
MOBIAK supplies the raw materials in liquid form (Oxygen, Carbon Dioxide, Nitrogen, Argon), stores them in cryogenic tanks and bottles them in high pressure bottles. It provides the possibility of supplying Liquid Oxygen with a privately owned tanker to all public hospitals and private clinics in Crete.
In 2020, the construction of a new section regarding high pressure bottling (300 Bar) was successfully completed, at MOBIAK's headquarters in Crete.
The trainers' division of MOBIAK is the result of a well-organized Research & Development department, along with the team's overall knowledge & know-how.
Our training sessions take place in high tech spaces, including the newly built 'Mike Conference Center' and involve our partners of all different sectors.